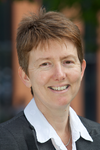 Welcome to Bluecoat Academy. We hope that you enjoy reading the information on our website and that it helps you to appreciate some of the amazing achievements of our young people and staff.
We are a Church of England Academy and our mission is to create a distinctive educational community for all based upon Christian faith and values. Our ethos is based on our mission statement 'believe; in yourself, in others, in God.'
Our belief is that every student is unique and valued by God. This is critical to the relationships and personal approach to the curriculum that we take with every young person. We develop confident students that have a good character. We encourage students to develop belief in themselves in order to be the best they can be. Our students are resilient, can work independently and have a good understanding of where they have come from and who they are.
Our belief is that we should value and care for each other. This is reflected in the harmonious community that makes up Bluecoat. Students feel part of a local, national and global community, believing in others and working together towards a common purpose. Students develop into respectful, supportive and considerate members of the community who are passionate about making a difference.
Finally, it is our belief that it is vital to open young people's minds to the awe and wonder of the world, helping them on their journey of spiritual development. We consider students' spiritual, physical and emotional needs within the context of a Christian framework. We develop students that are able to make good moral choices, who are outward facing and are respectful to those around them. Our aim is for students to inspire and be inspired.
We are delighted that our most recent Ofsted report of March 2011 showed how Bluecoat has improved from good to good with outstanding features. The results in August 2011 were the best ever for Bluecoat with almost 90% of students in Year 11 gaining 5 A*s - C and 100% of students at A level gaining a pass grade. Our expectation is that Bluecoat will continue to thrive and improve.
This paragraph from our Ofsted report of 2011 sums up what the inspectors thought:
'It (Bluecoat) provides a good quality of education with outstanding provision for students' pastoral support and guidance. The school community is extremely harmonious and students were keen to let inspectors know how they enjoy and celebrate the cultural diversity as well as saying they feel extremely safe and well cared for. Faith is important and valued by all, while Christianity is the main faith, students from across all faiths feel very well supported. This is one reason why the school has excellent equality of opportunity.'
We are incredibly proud of our talented and highly skilled group of learners and their amazing achievements. These range from helping Aids orphans in South Africa to sporting success across the city, county and nationally, to performances such as Les Miserables, Othello, Cabaret, Hamlet, to raising money for multiple charities, the list is endless. We are also proud of our committed and hardworking staff who Ofsted noted always go 'the extra mile' to support our young people.
We strive to raise achievement, promote excellence and high standards in all aspects of educational activity. Our pastoral care, guidance and support provide a framework for students to feel safe and flourish. Bluecoat is already celebrated for its many successes but we are ambitious to build on this foundation to become truly outstanding in everything we do.
Sian Hampton
Principal